Is one of Dunwoody's largest employers leaving for neighboring Sandy Springs? IHG is discussing a new location for its new headquarters.
From BisNow:
IHG's New HQ is......still unknown, but it appears InterContinential Hotel Group has

added another site

for its

potential HQ

: Ackerman & Co's Abernathy 400 development. (Instead of a

Bachelor

-style rose ceremony, the winner will get a mint on their pillow.)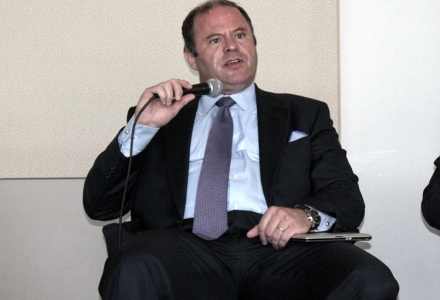 Sources tell us Ackerman—in a JV with HJ Russell and Cousins Properties—is in talks with IHG about

anchoring a 520k SF office development

at Abernathy Road/GA 400 site, a former MARTA park-and-ride. This comes months after we reported here that IHG was also

eyeing two other sites

in Central Perimeter to build a HQ, including Seven Oaks' Perimeter Summit. Sources say the conversation, which could see IHG vacate its long-time home at Ravinia, is

early on and no LOI

has been signed.
Central Perimeter Momentum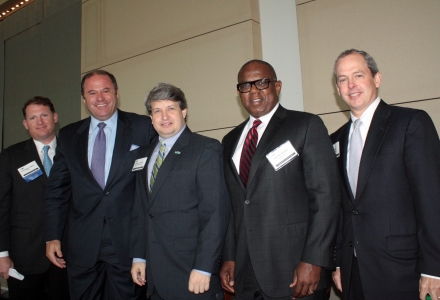 This morning
at our

Future of Central Perimeter

event, Ackerman's

Kris Miller

trumpteted the 400 development, while staying non-committal about specific tenants (including IGH). Our event was at the Retreat at Perimeter Summit. Kris—second from left with DTZ's

Chris White

, City of Sandy Springs Councilman

Gabriel Sterling,

HJ Russell's

Jerome Russell

and Cousins Properties'

Bill Hollett

—says a new office building will soon make sense, assuming you can

achieve that $30-plus/SF rents.

"I think the year of building stuff and hoping they will come is gone," he says. But prime space in Central Perimeter now—what's left—is reaching as much as $28/SF, which means it's

not far off

for a company to anchor fresh space.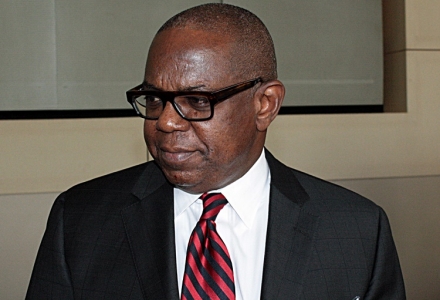 Jerome predicts that

by 2025

, MARTA will have extended farther north along Ga 400, further

urbanizing

Central Perimeter. And Gabriel predicts Central Perimeter could actually

surpass

the City of Atlanta with the number of corporate HQs. (Good news for tailors and tie salesmen in the Central Perimeter.)
We recommend subscribing to the BISNOW newsletter HERE