The City of Dunwoody, in conjunction with DeKalb County, the City of Sandy Springs, and Sandy Springs CERT are warning residents that the possibility of snow and freezing rain exists for Tuesday, January 28, 2014.
First, please be advised that the Ace Hardware on Dunwoody Parkway BikeWay has a large stock of sleds. They have the round disc and the traditional long sleigh style. I suggest opting for the traditional long sled, not the disc. Make sure you have a rope or some para cord to attach to said sled because your kids are probably too lazy to pick it up and carry it (and pulling is easier anyway). No returns on sleds so choose wisely. Don't get the 'runner' sled with wood frame and steel rails - that's for real sled riding territory. Every kid should own a sled so go pick one up now, just in case. I hear cafeteria trays from St Pius work well also.
Finding a sled riding spot in Dunwoody is tough. The number one spot is the Dunwoody Country Club, but we re not promoting nor suggesting you go there. It's a private club, and the new 'sled riding inequality act' does not go into law until July 1st. There is a nice hill on Peachtree Dunwoody Road, across from the MARTA North Springs station - but we don't suggest that place either. You basically need a hill that does NOT bottom onto a roadway.
I'll be looking for a street hockey game somewhere. I have my stick with orange plastic blade ready to go. Tennis courts are ideal for street hockey as the puck ball does not get lost. As kids we would pack a Skoal (we did not like Copenhagen as tweens) can with snow then wrap it in electrical tape. Of course a pinky ball (at Ace) works. But most Dunwoodians will find a tennis ball is easier to find.
Bumper riding off the UPS truck, a MARTA bus, or off some old lady's Buick bumper is not suggested either. Not sure how my friends and I survived such activities, especially without a safety helmet and knee pads. The Dunwoody potholes could be quite dangerous if you bumper ski.
And no throwing snowballs at cars. Lots of short-fused folks out there. Defend Your Castle may extend to Billy Bob's Chevy 1500.
Be prepared if it snows and have at least five pairs of gloves for your kids. And since you don't have snow boots (Uggs are really not good to wear in the snow. They should only be worn with black tight leggings in 50 degree dry weather.) It's too late to order quality boots from Cabela's so just put some gallon Ziploc bags over your kids' feet before putting their shoes on.
Delays and cancellations are trickling in to the DunwoodyTalk bunker and we will try to update often. I suggest you follow local Mom/Celebrity Jennifer Leslie on Twitter. That lady never sleeps and seems to know everything.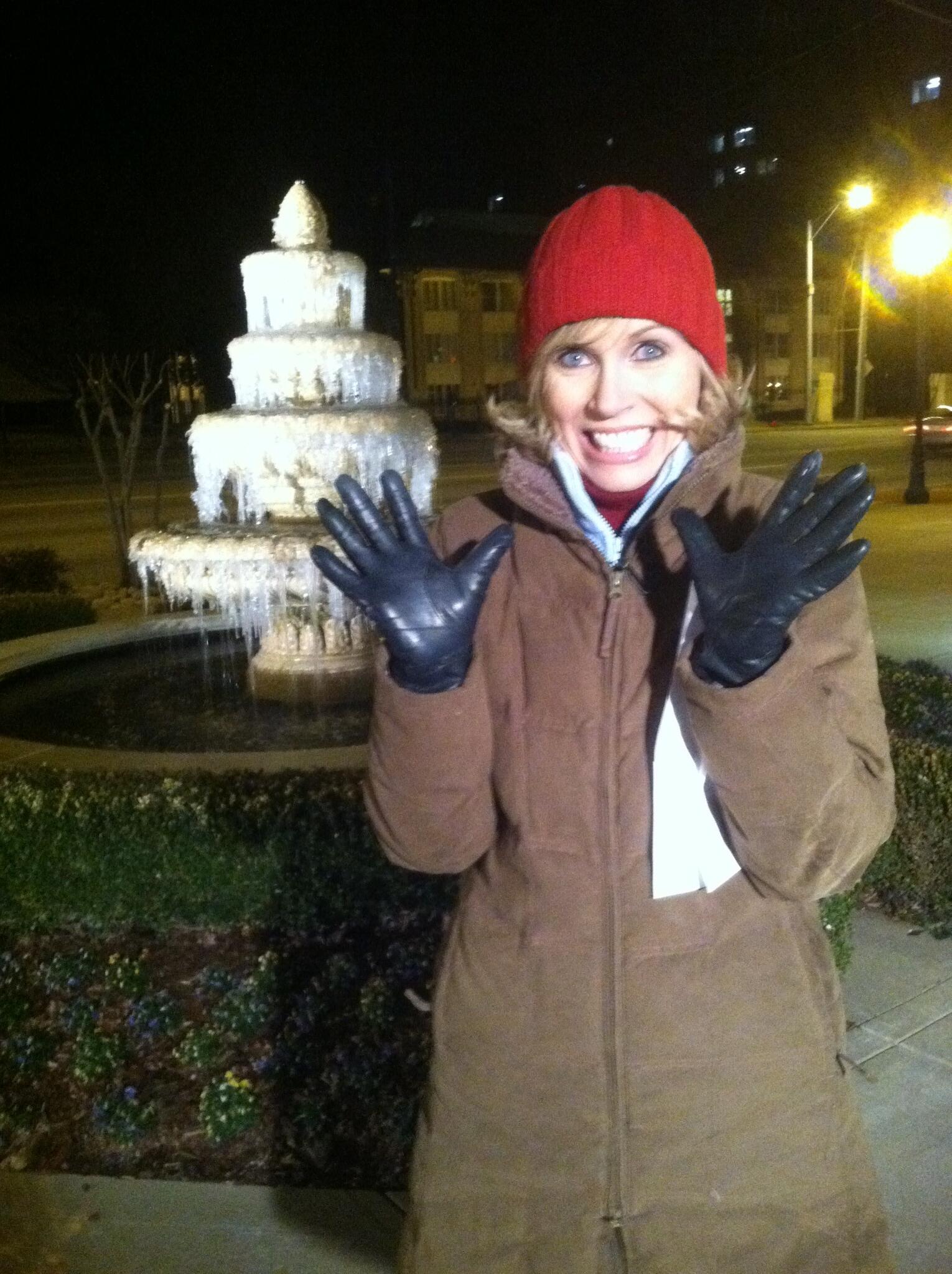 Jennifer Leslie
Updated Delays and Closings:
Dunwoody Beer Drinkers
Moved up two hours, meet at Dunwoody Tavern (the lounge area) at 3 PM, Autumn is coming in early. Still no Hoegaarden or Allagash White, but they do have Stella.
PCID CEO & Investors Club
Canceled. All members stay in your Johns Creek and Alpharetta homes until further notice.
Save Dunwoody Rally
One Hour Delay. Meet at the Ming House for Hot Chocolate and Tuna-fish sandwiches
Dunwoody Christian Singles aka Dunwoody Singles
Meet at the storage unit on Ashford Dunwoody Road at the usual time. 400 new signs need placed in Dunwoody Village area
Home Schooling Mommy Brigade and DASCH will have their joint meeting as planned. Ignore any and all Government warnings to stay home as it's propaganda tied to Common Core.
Tennis Is Tantalizing (TiTDC) Dunwoody Chapter
New skirts are in. Meet at Biff and Rita Jane's as planned. Three cases of Brunello arrived today. :)
Vermack Swim Team
Do you have to ask? Mandatory practice is just that - mandatory! All swimmers report as required, seven days a week now until our first meet of 2014.
Brook Run Dog Park Posse
Are we still active? Dogs love the snow, but we do need to remind members not to eat the yellow snow.
Dunwoody District 2 League of Voters
Meet at Womack/Vermack ice pond (aka the DHS retention pond) to determine if snow/freezing rain is the fault of the mayor, Warren, the bloggers, or the end result of a meteorologist's implementation of the Delphi Technique.
Food Truck Tuesday at Georgetown
Canceled
BP Gas Station Club
Report as usual. AL-TD buying coffee and beef jerky for all as long as the snow is falling
Friends of Dunkin Donuts Drive Thru
Report as usual, all at the same time, and cause a major cluster in the parking lot
ChatComm Board Members
45 second delay, all day, as usual
Vandy Viking Math Club
Special edition, meet in library as we discuss the hexagonal prism, hexagonal plates, and the slender hexagonal column!
Farmer Bob / I'm Just Sayin' Fan Club
LOL. No such organization. I had to throw one fictional club on the list.
not here
Snowfall from a couple years ago
what happened to those yellow signs? Spalding Drive, near Cham Dun intersection
my how quickly kids grow. dad pulling kid
Dunwoody (last meaningful snowfall)
AL-TD is buying!
This unit will make that parking lot like glass in no time